SkyBlend®
Particleboard
Particleboard designed for today's most demanding applications and most rigorous green building requirements. Roseburg manufactures a premium ULEF (ultra-low emitting formaldehyde), mat-formed, multilayer particleboard in a wide variety of grades and sizes.
Order Samples
Product Resources
Where To Buy
Laminating
Cabinetry
Countertop
Furniture
Architectural millwork
Shelving
Fixtures
Wall panels
Door Core
Stair tread
Ultra-Low Emitting Formaldehyde (ULEF) resin
100% recycled or recovered wood fiber
Smooth surface
Tight, uniform core for excellent dimensional stability
Precise physical properties for consistent, controlled performance
---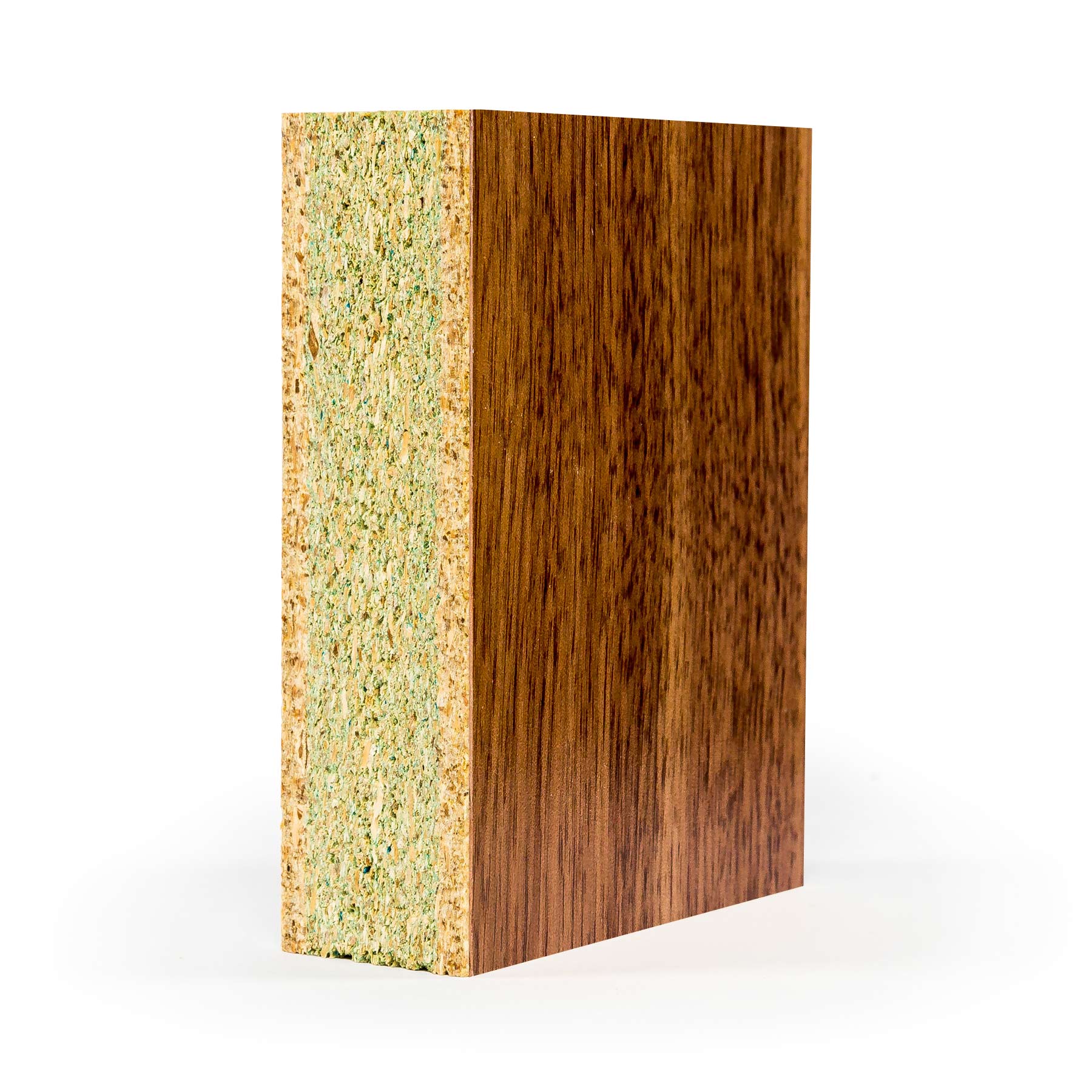 SkyPly®
Hardwood Plywood
Roseburg hardwood plywood is available with an UltraBlend or SkyBlend particleboard core. See all the options available on the SkyPly product page.
Duramine®
thermally fused laminate
Roseburg's line of thermally fused laminate decorative panels is available on a particleboard or MDF core. See more about our decorative finish options on the Duramine product page.
Sustainability
Environmental Product Declaration – Type III product-specific EPD verified by UL Environment
Leadership in Energy and Environmental Design® LEED® v4 Credit Support
LEED® v4 Low Emitting Materials Credit Support
Sustainable Forestry Initiative® (SFI) program – certified available (Dillard, OR only)
Forest Stewardship Council® (FSC®) – certified available (FSC-C017580)
CARB ULEF Exempt/TSCA Title VI compliant
Pre-Consumer Recycled Content
CPA ECC Sustainability Standard
Standards Council of Canada Formaldehyde Emissions Standard for Composite Wood Products – CAN/CSA 0160-16
EDUCATION
Product Educational

Resources
Roseburg offers a library of educational resources on a wide range of topics. Learn about what we believe in, how our products are made, and how we're meeting or exceeding the certifications on each and every one of our products.